Shopping Cart
Your Cart is Empty
There was an error with PayPal
Click here to try again
Thank you for your business!
You should be receiving an order confirmation from Paypal shortly.
Exit Shopping Cart
RHS Gardeners World ,RHS Tatton Show Harrogate Flower Show
Hi Everyone
yes it's been a while since i last posted on my website not really a lot to report as the shows have finished for now untill next year. I do have some local news for people living in west Yorkshire I have just opened a shop in Whitwood Castleford we have been open now for 4 weeks and it's been really great so if you are passing drop in to say hello and you can see some of my winning awards up in the shop including photos. I do have new stock that I have made already for christmas i have fresh and artificial designs I will be putting more new designs on my website if you like anything then please email me or contact me by telephone and i can arrange postage. well take a look around my site if you see something you like then get intouch as some items in artifical are one offs.
enjoy
chat soon
regards
Julie
Hi Every one once again exciting times ahead I have a bit of news to tell you all, I won 2x 3rd Prizes at Harrogate in September whop whop happy days It gives you a buzz when you win awards, I
have also in the mean time opened up my new adventure my flower shop  it is also a craft supplies and gifts for any occasion joint business with a company called shaplucaca if you are near castlford please nip in and say hello. I have on display some of my awards that i have won throughout the year check out my pictues i will be adding my new winning designs
Happy days
enjoy and catch up again very soon
Regards
Julie x
Hi Everyone
Hope you all keeping well and wrapped up warm in this loverly weather we are having.Harrogate spring flower show starts in a few weeks time 25th- 28th April 2013 hopfully the weather will be better. I have been preparing my exhibits for the show I have five entries so if you are going please take time to find mine I will give you a clue one is a tree and the other is a bridal Bouquet i will give out some more clues next time I blog. It takes a time to come up with the ideas I have for the shows but in the end it is always worth it to see the peoples faces when they see them.
so untill the next time I blog keep warm and safe.
Regards
Julie
Valentines has passed by very quickly and now looking forward to Mother's day, so anybody who would like to order flowers for Mother's day please place your orders by saturday 9th March before 11am orders after this time will not be taken.
I have  my first wedding of this year coming up very soon and I am sooo looking forward to it, I love doing weddings as they are a very special, I enjoy doing different styles and tastes of each individual bride.
speak to all soon
Regards
Julie
Hi  everyone
Just a quick update, I have a new product these are great and make an ideal gift for anyone. They are different and can be reused and are so easy to refill as they have holes in the top of the cupcake.The Cupcakes are made from a special resin which slows the growth of bacteria in the water allowing flowers to last longer.
I have four colours Yellow, Blue,Purple & Chocolate and they all come with fresh flowers when ordered.If you would like to order please contact me.
Regards Julie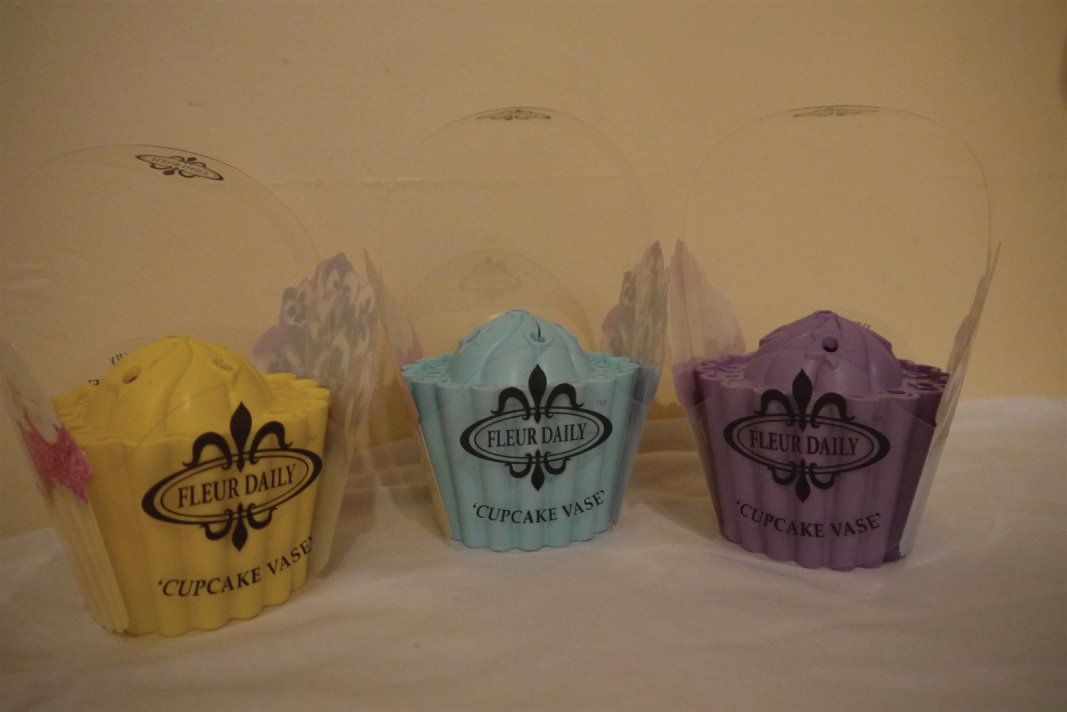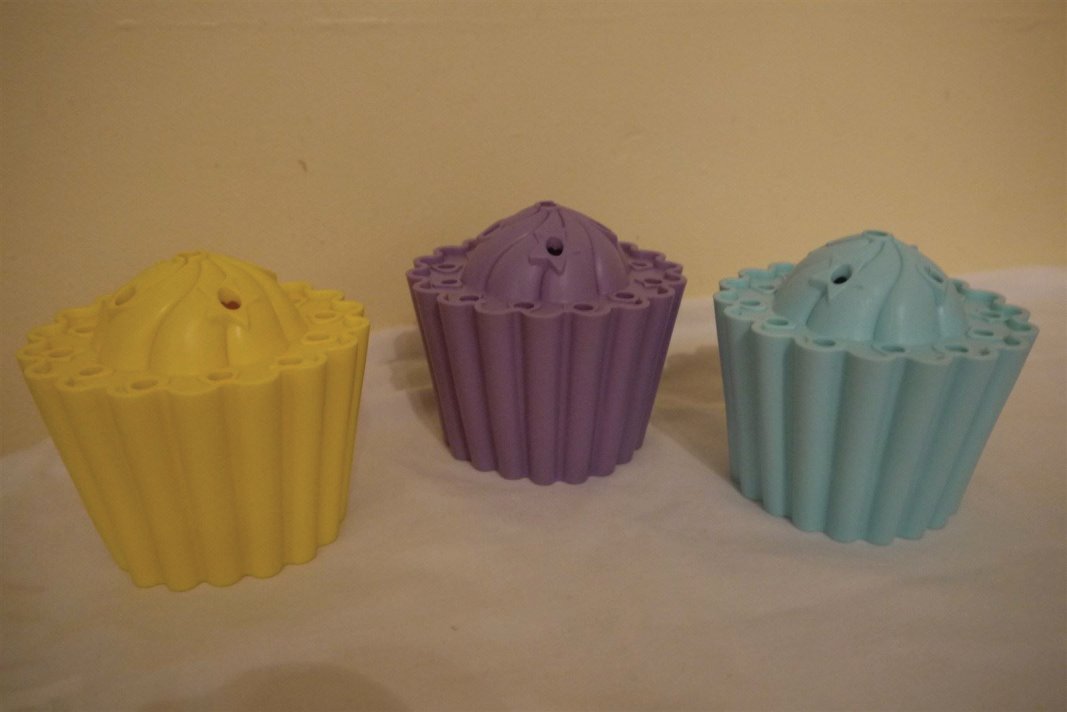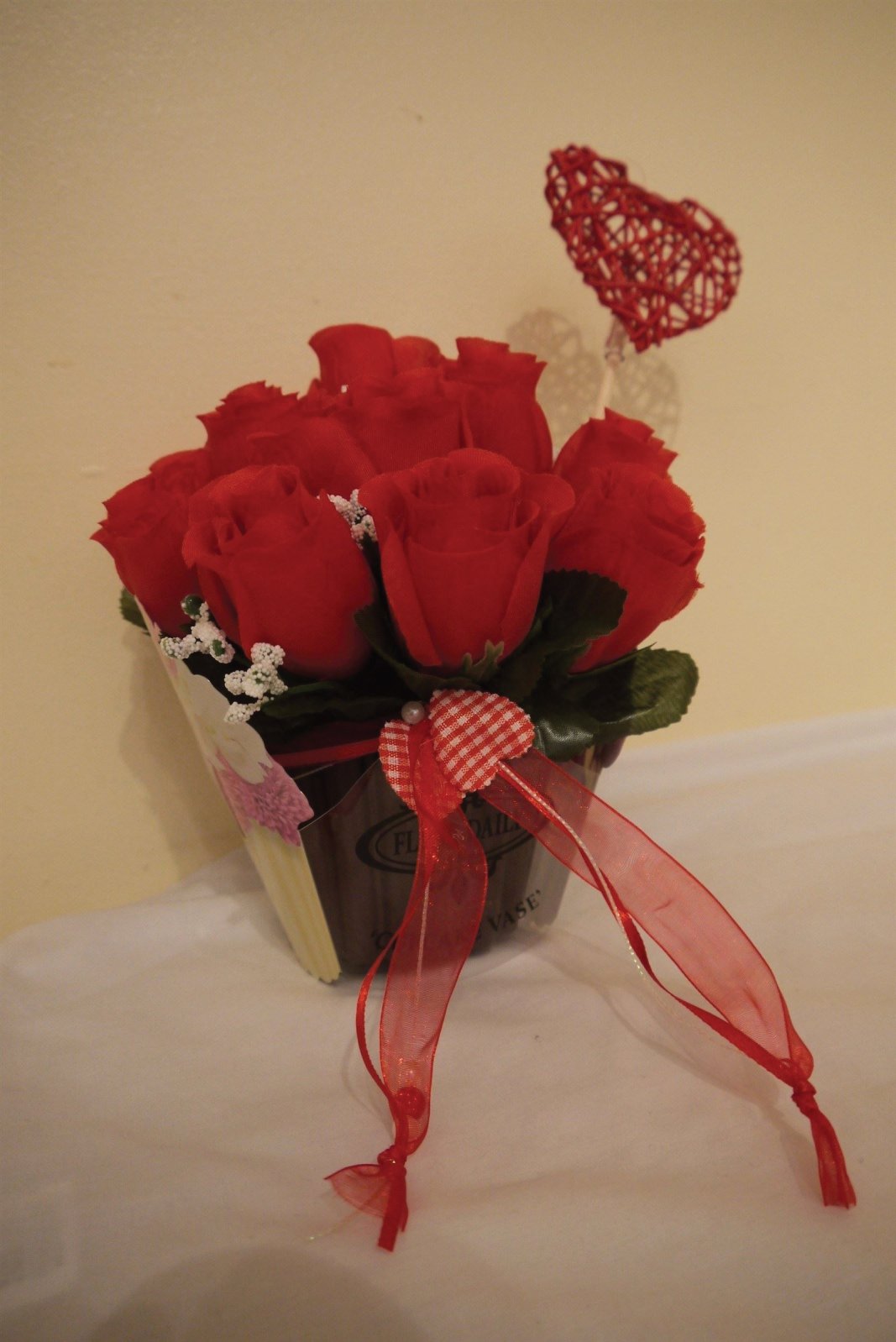 Hello and welcome, I have been busy gathering my ideas for Harrogate spring flower show which starts 25th April 2013, I have submitted 5 entries this year hopfully I will be excepted.
Soon I will have Valentines day Flowers to do and Mothers day which is on 10th March this year so don't forget to get those orders in.
The gift bouquets do vary please tell me the colour you require.
If you would like to contact me please see my contact page for my telephone number etc.
I will keep you all posted on Harrogate.
speak soon
Regards
Julie
Hello and welcome to my blog it's been such a while since I last posted on here, time has gone by very quickly. I have nearly completed my website,I still have a few things to add and change. These are exciting times as I am  now running a shop on line and I am looking forward to my new and loyal customers in using this new service.coming up soon is Valentines day and I am hopeing there is a lot of romantic people out there to start ordering spread the word, following this it will be Mothers day so get in with your orders ASAP don't leave it to the last minute.I am busy preparing for Harrogate this year gathering my thoughts on what I will be doing but watch this space. I did put an entry in to Chelsea Flower show but they have sooo many entry's that I have been added to there waiting list so fingers crossed i will keep you all posted, untill then I will blog again soon.
Happy Day's
Regards
Julie
/